Prepare Your Community
Accidental opioid overdoses can happen anywhere, anytime. Educate your community about over-the-counter NARCAN® Nasal Spray.
EQUIP YOUR COMMUNITY WITH THE POWER TO SAVE A LIFE
NARCAN® Nasal Spray has been approved as an over the counter medicine and no longer requires a prescription or standing order to obtain. This approval may make it easier to ensure your communities have access to this life saving medicine online from NARCANDirect™. Qualified public entities can still purchase through NARCANDirect™.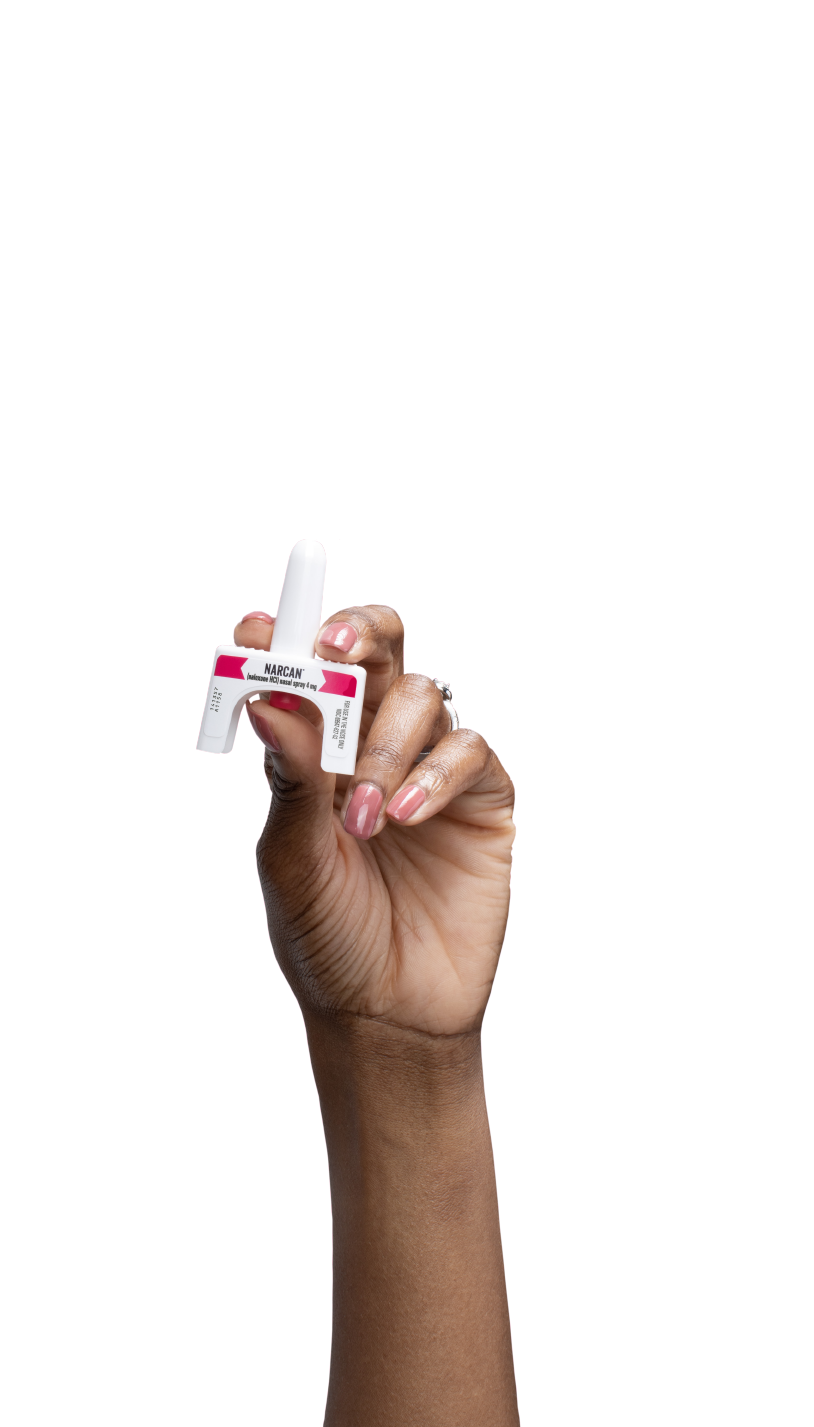 Government Entities or Government-funded organization

First responder, state or local government agency, school, or community-based organization

An entity that has received a grant to purchase NARCAN® Nasal Spray

Community-based organizations acting as a naloxone distribution program
ONE EVIDENCE-BASED STRATEGY TO HELP ADDRESS OPIOID EMERGENCIES IS TARGETED BASED NALOXONE DISTRIBUTION
Why this strategy helps
By equipping individuals with naloxone and training to identify and respond to an overdose, the potential delay between the onset of an opioid overdose and the delivery of life-saving care can be reduced from hours to seconds.
This strategy is useful when:
Naloxone is provided to people at high risk of experiencing or witnessing overdose.
Harm Reduction agencies and trusted clinicians are properly educated and comfortable distributing naloxone to those using illicit opioids or receiving a high-risk opioid prescription.
In the 12 months ending February 2023, there were an estimated 81,024 overdose deaths due to opioids.

Naloxone administration results in high rates of successful opioid overdose reversal. Opioid overdose events where naloxone is administered are reversed at rates between 83%-100%.

Take-home naloxone kits and Opioid Overdose Education and Naloxone Distribution (OEND) implementation lead to reduced opioid-related deaths when compared to communities with lower rates of distribution.

Reductions due to naloxone distribution in community-level fatal overdoses mortality range from 37 to 90 percent.
NALOXONE DISTRIBUTION PROGRAMS
Emergent has collaborated on and researched several types of naloxone distribution models to allow more community access to NARCAN® Nasal Spray.
If you or your organization is interested in learning more about the distribution program that will fit best for your entity, please send us an email at narcancustomerservice@ebsi.com or call 1-844-4NARCAN (1-844-462-7226)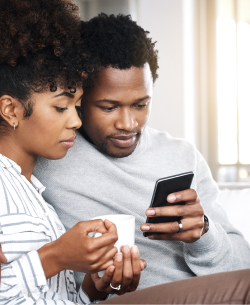 Have Questions?
Check out our FAQ page for products and general opioid educational information.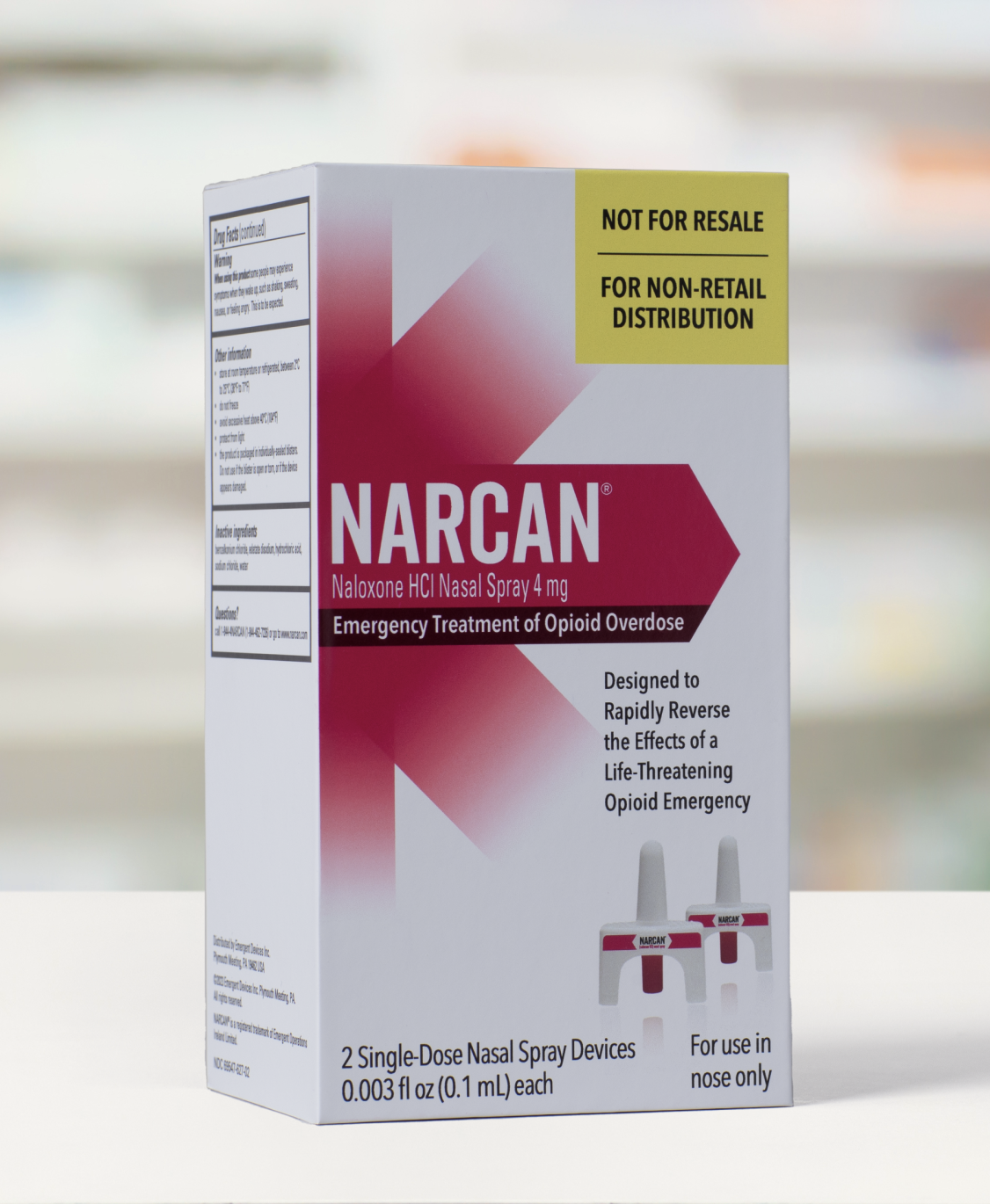 Be Prepared
Available online via NARCANdirect™ or in a store near you.